ABOUT US
CRAD was founded in 2008 with the aim of supporting the chemical and allied industries for compliance with Turkish and global chemical regulations.

With its team of dynamic, experienced and knowledgeable experts, with good interpersonal skills, CRAD provides you with excellent communication and understanding.

Our result oriented team provides you comprehensive and sophisticated regulatory compliance solutions. As wide as you wish: From a single SDS to full regulatory compliance support. We believe and trust in our principle: Work once with CRAD and we will become a loyal solution partner for you.

Thanks to our global consultant network we can easily interpret the international regulatory language and find solutions to the most challenging compliance issues. This allows us to compress many years of experience into our company history.

We thank our clients for training us as well.

With every case that our client bring to us to solve, we gain permanent experience. This means our clients share in our success.

With high level of satisfaction, our clients always request us to enlarge our portfolio of services. However, we have a philosophy '' Only do something, if you can do it at its best''. Thus we enlarge our service portfolio with a new scope only if we believe that we had reached the perfect level.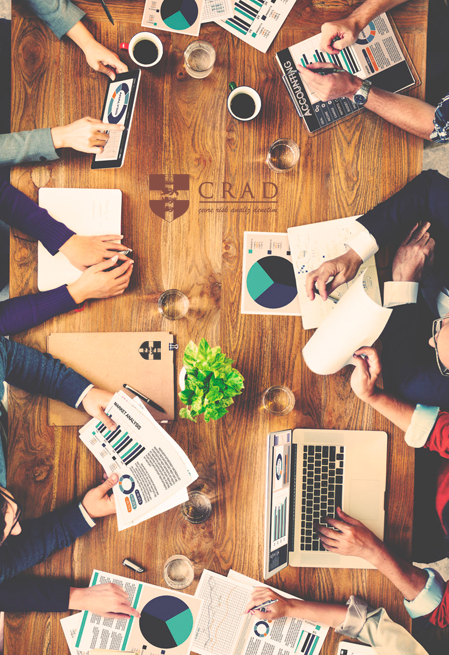 ---
OUR MISSION
Is to provide global expertise and knowledge through our dynamic and experienced staff who work in a team spirit and who create added value for the wellbeing of society and our stakeholders.
OUR VISION
Is to support the chemical and allied industries to be regulatory
compliant and socially responsible
for humanity and the
environment.